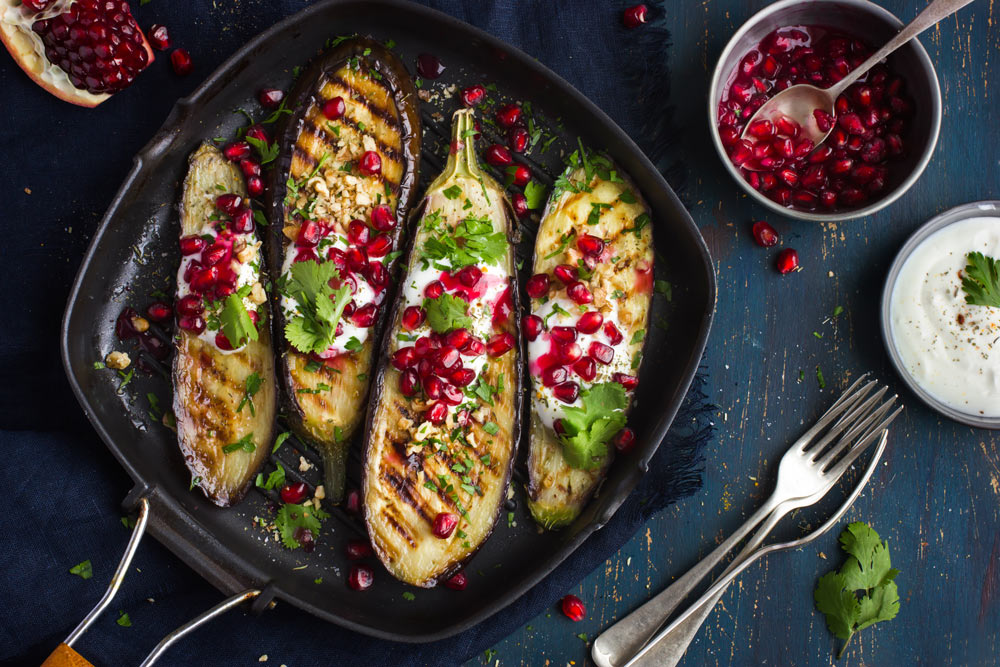 Transitions are made easier by today's technology, and apps are simple and powerful.  Some of my favorites are:
Dr. Greger's Daily Dozen app  (for Android or Apple)
This free app is the easiest way for me to track the foods suggested by Dr. Greger's book 'How Not To Die' in the right portions and servings.  It is especially useful for a non-geek, non-app person like me.  It is simply ticking boxes, and can be done with one hand!  Awesome!  I struggle to get enough beans and greens daily, and this app helps remind me.  It influences how I plan meals, shop, dine out and dig through my refrigerator, pantry, freezer and cupboards.  Lists are awesome!
Forks Over Knives app, a one-time purchase of $4.99
This app includes some powerful features.  Beautiful recipes divided by breakfast, sides and salads, pasta and noodles, soups and stews, amazing grains, baked and stuffed, wraps and burgers, condiments and sauces, decadent desserts.  They are added to constantly, they include directions and have easy to use shopping checklists.  Favorites can be starred and saved.  Additionally, it includes a 'success stories' button that has encouraging 'before and after' stories, anecdotal stories of disease reversal including diabetes, coronary artery disease, IBS, obesity, arthritis, MS, high blood pressure, cancer, acne, sleep apnea, rheumatoid arthritis, food addictions and seasonal allergies, lupus, depression, stroke, ADHD and multiple medications becoming unneeded.
There is a concise, easy-to-understand button that gives the basic information about this way of eating.  There is a button that takes you to the 'Forks Over Knives' trailer that is 2:12 in duration.  Below it, there are buttons to 'Watch on Google Play' or 'Buy It On Amazon'.
There is a valuable button of 'Nutritional FAQs' featuring answers by Drs. Alona Pulde and Matthew Lederman that weigh in on those common questions with experience and authority.
It even has a button to give the FOK organization feedback via email.
This app has dynamic content, fueled by the diverse WFPB community.
The Cronometer app really appeals to those who want to know the nutritional content of what they eat and track it.  Very valuable for conditions like diabeters, weight loss, etc.
The 'Happy Cow' app is free and building a body of knowledge for people to find WFPB and vegan and vegetarian-friendly markets, restaurants and other food choices in their home area.  It is also quite useful when traveling to a new area to locate foods that support this way of eating.